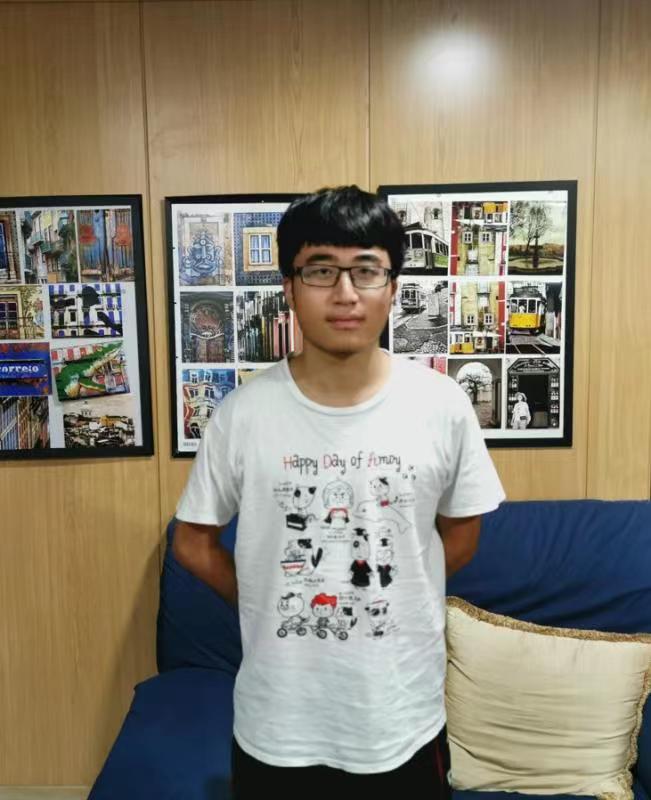 Master Student
Institute of Fundamental and Frontier Sciences
UESTC(University of Electronic Science and Technology of China)
Email: hxj091512@gmail.com
I am from Anhui Province, born in 1999. I got my Bachelor degree from China University of Mining and Technology Beijing in 2021, majoring in mineral processing. During my four years in college, I was a big fan of mathematics and physics, especially general relativity, which finally leads me to make the decision of continuing my study and research on quantum information science.
During my four years college time, I was lucky to have the opportunity to go to IST in Portugal to study and finish a project based on mining management and safety for one semester. Besides, I was awarded by several scholarships, especially the National Scholarship during my sophomore. In addition, I won the second prize of College Physics Competition in my junior year, which also gives me confidence to get along with physics.
During my leisure time, I love playing guitar and listening to varies types of music and songs, piano music particularly. Sometimes I am too excited to fall asleep with a beautiful song at late night. Besides, I am a big fan of soul and soul-like games, the intense experiences in games make me suffer and fascinate me deeply.