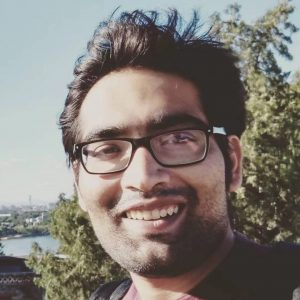 Postdoctor
Institute of Fundamental and Frontier Sciences
UESTC(University of Electronic Science and Technology of China)
Email: chiranjib.mukhopadhyay@uestc.edu.cn
Google Scholar
Chiranjib was born in 1992 in a Bangla speaking area of India. He did his PhD from HRI Allahabad under the supervision of Prof Arun Pati on quantum resources in open systems. Then after a stint at the Slovak Academy of Sciences, he joined IFFS as a postdoc. His current interest is centered on quantum sensing and other quantum technologies in various fields. He also likes learning about football, armchair philosophy, and drinking gallons of coffee.